Freemans Bay School Kindo Online Shop / iPhone App
The shop is open 24/7 making payments easier for everyone. 
We are confident that it will quickly become your preferred method of payment and encourage you to set up your family account online now.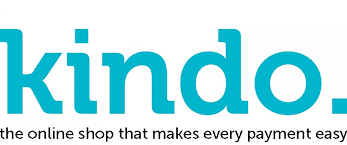 New users can set up an account easily!
Click here and enter in the email address the school has on file for you, then click 'continue'. 
A confirmation email with a link will be sent to you. 
Click on the link and enter a password to complete your registration.
Now you have an even easier way to order and pay, when and where it suits you on the myKindo iPhone App.
To get started, just search 'myKindo' on the Apple App Store
Download, sign in and set up a PIN (you can even use TouchID or FaceID)
Pay for last minute lunches, sports subs, trip fees, fundraising products or anything school-related, right from your mobile device
Contact the Helpdesk Monday-Friday 8am – 4pm via email or telephone 0508 454 636 if you need assistance.
Ezlunch users already have an Ezlunch or Kindo account.
Simply login with your email and password and click on the 'Fees and Donations' service to link your students to our school records to view your family account and see any outstanding payments.
Click here to log in.
There are three ways you can choose to top-up your Kindo account.

The Fees and Donations Service will show you what currently owes on your family account.


You will see the Original cost, what has already been paid, and the current outstanding amount for each item.
You can choose to pay the full amount by clicking on the '+' next to the item, to add it to your cart.
Some items will allow you to change the amount (making a part payment) before clicking the '+' button.

Once you've finished selecting your items and payments you can select
to complete your transaction.
Using 'My Kindo' to Purchase and Pay - Lunches and School Payments
| | | |
| --- | --- | --- |
| $30 per child | Matific and Reading Eggs – English Pathway | This is a yearly subsidised subscription.   |
| $10 per child | Matific – Whānau Ata | This is a yearly subsidised subscription.  |
| TBC | TBA | Costs for additional optional trips and sporting activities. |