There are a number of extra curricular opportunities for learners at Freemans Bay School. Information about activities is included in our school newsletters which come out fortnightly, as the activities become available.
Activities Available During School
Kapa Haka (English Pathway)
This group practises on Fridays from 11:10 – 11:30. We are supported by Matua Rawiri Henare for this, and the group performs at various school events throughout the year.  If you would like more information about this, please contact Larissa at larissag@freemansbay.school.nz
 Private Music Lessons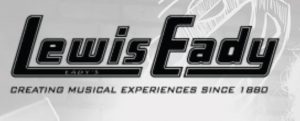 Private music lessons are held at school during school hours, and are taught by a number of itinerant music teachers.  We currently have lessons for drums, keyboard, and mixed instruments. Please contact Lewis Eady on 09 524 4119 or through their website.
Guitar Lessons
John Faulding provides private guitar lessons on Thursdays. If you would like to organise lessons, please contact him on email at johnfaulding@gmail.com 
School Music Groups: Orchestra, Choir, Rock Band
At any given time, we have a variety of clubs running during lunch breaks. These clubs are dependent on teacher availability and are advertised to the children through our daily notices.
Current examples are:
Coding

Chess

Cooking

Dance

Sign Language


Dodgeball
Drama With Tessa
Tuesdays – ages 5 – 8, after school until 4pm
Thursdays – ages 8 – 11, after school until 4pm
Tessa is an experienced drama teacher and a professional actor. Her classes are popular and fun, building the children's confidence, trust and skills. Please contact her for further details.
tessamitchell66@hotmail.com
Mob: 0272 916529
Home: 09 3601985

Playball is a specialised sports and movement programme which makes learning sport easy and fun while covering a range of different sports skills including: throwing, jumping, catching and all round coordination. Playball is an introduction to 8 different sports: Football, Basketball, Netball, Cricket, Baseball, Tennis, Hockey and Rugby.
To sign up for Term 3 lessons, email caleb@playball.co.nz, or phone 022 369 2522
This may continue into Term 4.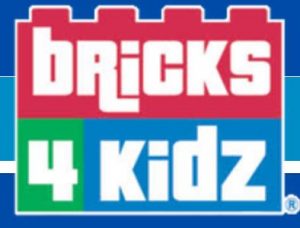 Junior Robotics (Year 0 – 4) Tuesdays 3:15 – 4:45
Motorised Lego (Yr 0 – 6) Mondays 3:15 – 4:15
BRICKS 4 KIDZ® programmes are designed to trigger young children's lively imaginations and build their self-confidence. Our programmes provide a safe, relaxed learning environment where initiative is invited and self-expression is celebrated.  Building models provide opportunities for problem-solving and help kids develop an appreciation for how things work. All this takes place while kids are having fun and socialising in a non-competitive atmosphere.
For more information please contact Bricks4Kidz  0800 LEGO 4 K (534 645) or visit their website.


Brain Play offers after-school technology classes covering coding, robotics and 3D printing, on Friday after school from 3:15 – 4:15.
For more information or to book a place in a class please contact Brain Play 027 509 6188 or visit their website. 027 509 6188